INTERACTIVE 3D MODEL OF THE BLADDER
For more information on how to navigate the model, click on the question mark icon on the bottom right corner of the viewing screen.
EPITHELIUM OF THE BLADDER
Almost all of the urinary tract, from the renal collecting system, through the ureters, bladder and down to the distal urethra is lined by transitional epithelium. 
Transitional epithelium is multi-layered and creates and impermeable barrier to urine. Smooth muscle within the bladder wall contracts during urination and therefore the epithelium is alternately stretched and squashed with the surface ining being thrown into numerous folds and stretched when the bladder is full.
The multi-layered transitional epithelium is ideally suited to coping with these changes whilst still maintaining a barrier function.
In the image on the right a microscope image of the structures surrounding the model can be viewed, as well as the situation of the model in relation to them.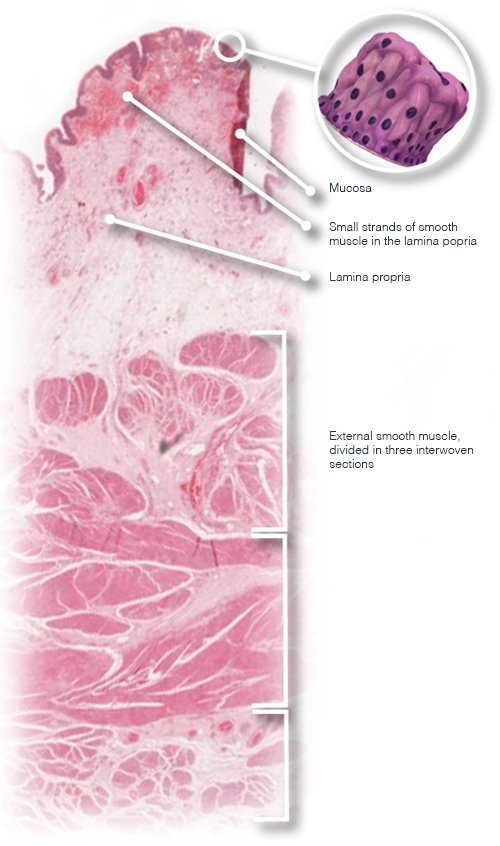 In the images on the right, the difference between relaxed (left) and stretched (right) transitional epithelium can be seen. The microscope images below show the relaxed (left) and stretched (right) transitional epithelium too.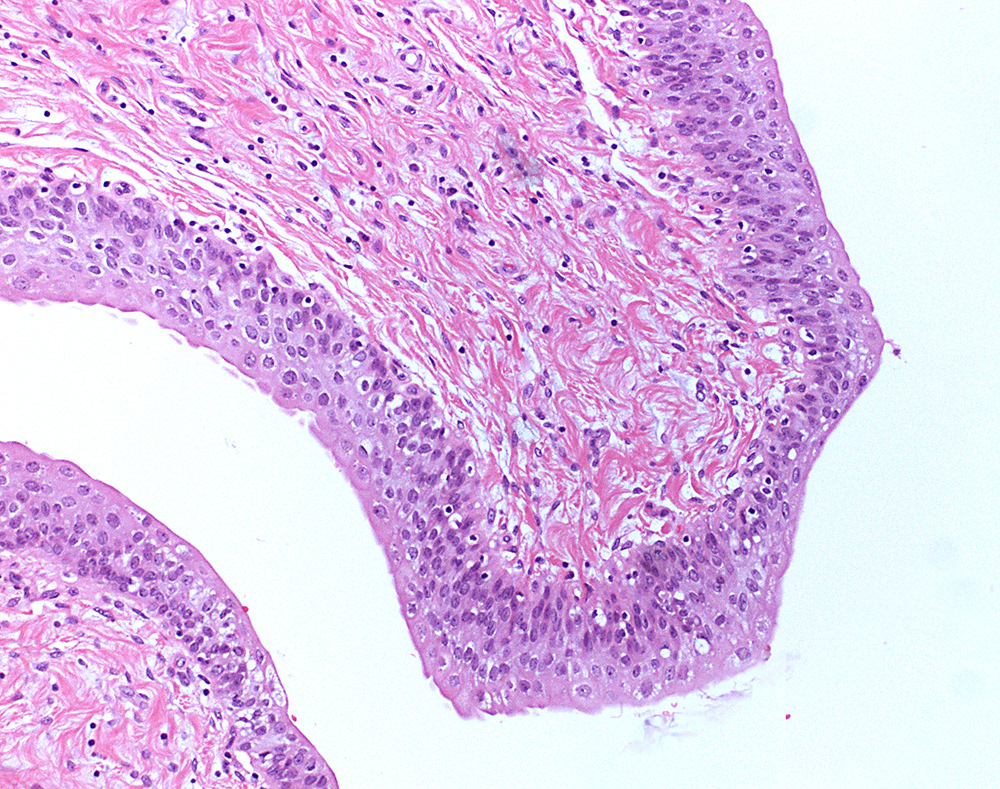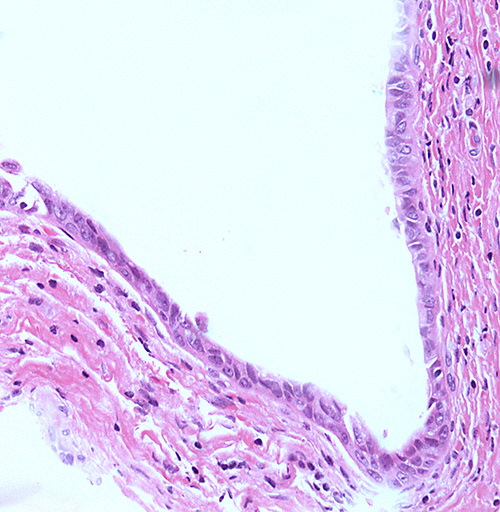 Want to have a look at the world through a microscope? Log in to the virtual microscope. Use your University of Dundee login information and have a look at a collection of microscopy images of different kinds of epithelium.